– Board View
When you open Curator, you first board will be centered, you can access the other board by swiping with one finger from right to left. You can swipe left to right to get the first boards back.
Below the board, on the right a + (create a new board) and a – (delete current board). Below the board on the left, the share/exchange icon display a menu from which you can Share, Collaborate, Import form Pinterest or Export a PDF.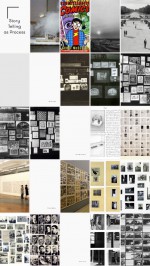 – Grid View
From the Board View, tapping on a Board opens it. You are now in Grid View. From here, you can create or import content, move and re-arrange your existing content (drag with one finger to move a cell). You can take note (right bottom corner) and share the board as an image.
If you are a Premium user, you can access more than 25 cells by swiping bottom to top with one finger.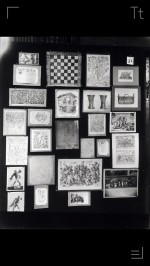 – Cell View
From the Grid View, tapping on a single cell opens it. Alternatively you can also pinch in. Your cell's content is now presented full screen. Access the next cell by swiping from right to left; swiping from left to right display the previous cell. You can also zoom in the image—the higher the resolution the better the quality when zooming. In the right bottom corner you can tap to take note and share.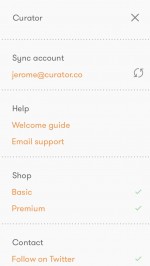 – Main Menu
Above the board on the left, the button gives you access to the main menu; in there you will find: Sync Account, Help Guide, Email Support shortcut, the Shop (if you are not Premium yet), Twitter link, Feedback link.
To add content, simply open a board. Tap on an empty cell and tap on one of the 3 icons:
– add web (top); then type the url or the term to search for
– add image (middle), then select the source (might require specific configuration), select the image(s) and tap import.
– add text (bottom), and start typing. Formatting options are in the right top corner.